Melbourne Leader in Production Content
Come to us for beginning-to-end video production and photography services, or bring to the table with a niche need for one service only.
We help you create a digital presence that will grow your brand, and understand your business, brand and marketing strategy, by creating video content for your audience. Our team of experts will leave you in good hands. We work with you to best suit your working hours, and location needs – we've worked with international companies because we are adaptable! 
We are your video production and photography service provider and film company specialising in concept development, production and other services. We produce high-quality videos, branded films and photography services that connect you with your audience. As artists, we bring our storytelling experience, learned over years of creating TV, Film & Documentary Content, to every project. That's why we have so many returning clients!
Download our Indimax Productions Introductory Package here.
DEVELOPMENT
We ideate and create content and campaigns across corporate, government, travel, e-commerce, live events and more! We have content from 3-second gifs to international clients and TVCs. We have produced for nearly every platform, with a high quality benchmark for quality content.
Strategy
Script
Creative Direction
Call to Action
PRE-PRODUCTION
Ask us how you can get the most out of your ideas! We will manage the liaising and coordination of talent required for your projects. We work with clients to make sure there are no stones left unturned in the pre-production process. This is the time to get all your ducks in a row!
Location coordination
Casting and external talent management
Hiring External Crew Members
Hiring Stylists, Hair and Makeup, Catering etc
PRODUCTION
Come to us for beginning-to-end production, or bring to the table with a niche need for video content only. We produce content from engaging TVCs, branded video content, social media content, business video production, corporate video, promotional, educational, narrative films, and more.
TVCs
Explainer Videos
Case Studies
Motion Store Windows and Motion billboards and more!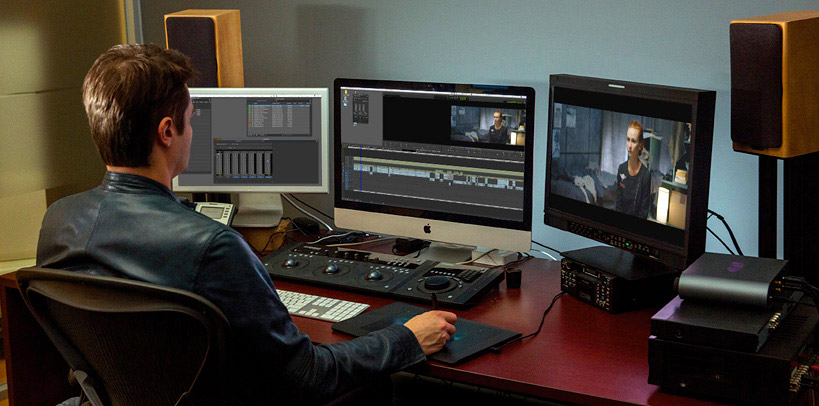 POST-PRODUCTION
We have an in-house team of experts who are able to turn raw footage into an amazing piece that you will want to share with your friends, colleagues and audiences. We can fully package a video for you, with multiple options for various platforms.
Music Licencing and Sound Mixing
Colour Grading
Video and Photo Editing
Delivery of Files in Any Format
styles · FORMATS
We provide agency-level creativity at video production prices. From full scale TV commercials, corporate videos, branding content, training, promotional to live streaming, and more – we do it all. We can tell your story through the power of video using various media to bring out the best in your brand, your product, or your event, to add authenticity to who you are. We aim to inspire and captivate with the work we do, before we start a project.
Corporate Video
We are experts in taking your brand identity and creating a short video that encapsulates its story. These videos can be optimised for your website, for social media, or for an upcoming event or conference.
Come to us with a concept and we will help develop it.
We assist with scriptwriting, to ensure you get the most out of the final product.
Teleprompter services at our disposal.
Tell your brand's story through the power of video.
Animation
Indimax Productions is one of the best animation studios in Melbourne, producing 2D and 3D animations designed for your target audience. Animation and motion graphics can add a fresh feel to your brand, while bringing a new look to your corporate identity.
Award-winning digital animation and design.
2D or 3D video animation.
We use animation to tell your story in an intriguing and informative way.
Drone and Crane Work
If you want your videos to look like a Hollywood production, we are one of the leading video production houses in Melbourne who use drone, jibs and cranes. Our licenced operators have over 10 years of experience in high-end cinematography to take your corporate brand video production to the next level.
Highly experienced drone and jib/crane operators.
Get film production services at video production prices.
We shoot videos using quality multi-camera angles.
Studio and On Location
Whether it's shooting out on location, or in our Port Melbourne studio, we can tailor a video production package to directly suit your needs. We have worked with crews of all sizes, including but not limited to: directors, vision switchers, camera operators, jib/crane operators, gimbal/steadicam operators, sound mixers and recordists.
Single or multi-camera set-ups.
World class production and post-production studios.
Teleprompter services at our disposal.
We organise all required permits and logistics for on-location filming.
Green Screen Studio
Our state-of-the-art green screen studio and purpose-built interactive blue screen bar are some of the best facilities in Melbourne. Our pre-rigged lighting set-up enables us to put you anywhere in the world with the magic of technology and an experienced technician. The studio can be used to market your brand, present an award, film a commercial, or create an event.
Green screen technology that can place you anywhere in the world.
Perfect for commercial and television production.
Teleprompter services at our disposal.
State-of-the-art facilities in Melbourne.
Livestream and Webcasting
For presentations, training or large events, we are specialists in webcasting and live streaming. Our webcasting service allows your audience to see you in real time, when outside circumstances prevent them from attending in person.
Take your live stream or webcast all over the world.
Present with a full production crew behind you.
We work with you to best suit your working hours and location needs.
Remote Capture, Instagram Live, Facebook Live and Tik Tok Streaming, Runway Capture, Live Runway Capture and more!
mUSIC VIDEOS
We know the importance of visual spectacle in bringing your music to the world. The surefire way to launch off with a bang is through the power of video and drive your creative work home.
Share your musical vision with the world.
Craft the image you want for your artistry.
We have worked with various artists from all musical genres. 
We can help isolate music video trends, or help you create a new one.
PHOTOGRAPHY AND STILLS
We work with clients to make sure we maximise your projects in a strategic and intentional way. We understand the importance of a thumbnail, and that a picture speaks a thousand words! In today's age of video content, we want to ensure that your videos can be repurposed, and that any image from the video can be utilised.
Photo Editing
Video Stills
Campaign Photography
Content Photography
Nation-wide
Indimax Productions can provide comprehensive full-form video production and animation services for clients direct or for agencies throughout Australia, creating content that engages nation-wide audiences. We have networks with local crews throughout the country to capture video, and we will organise and manage all the coordination for you. So get in touch with us today!
CLIENTS who have worked with us
2780+ Videos. 30+ Awards. 19+ Years.
You can be assured you have the most professional video and photography production team who understands your budget and time requirements.
We can provide and cater to various video and photography styles, and animation formats.
Marketing. Branding. Explaining. Teaching.
We are your specialists in video and photography visual production.